If you qualify for TuneCore Direct Advance, TuneCore will send you an email notifying you. If you do qualify, you can follow these steps to request an advance:
In TuneCore, go to Money and Reports
Click Balance
Click the "Request My Advance" button in the bottom-right corner of the page
Continue through the process to request an advance.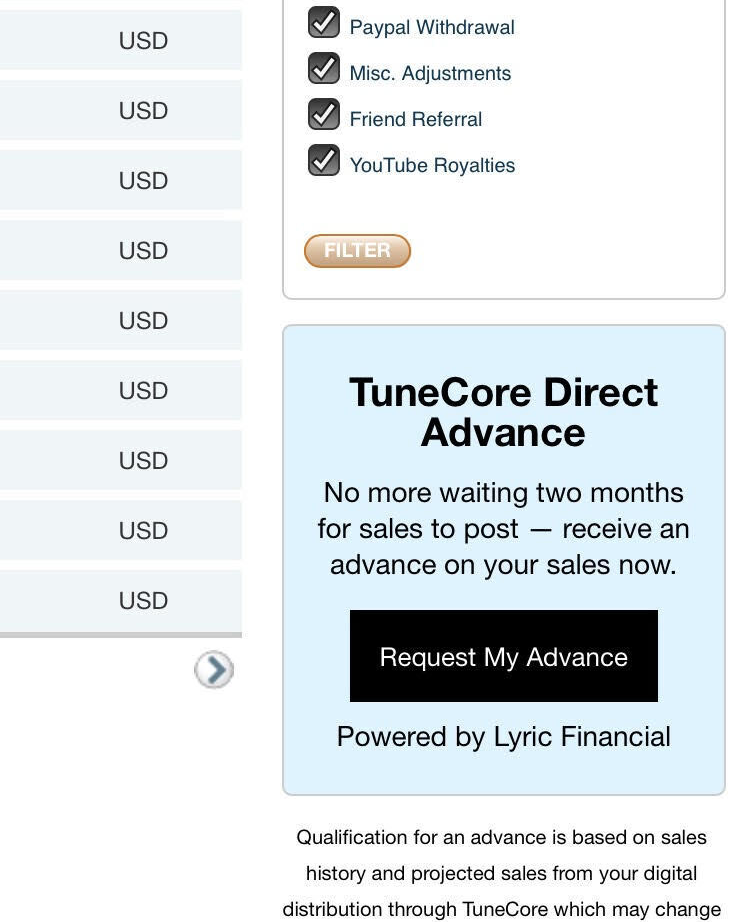 If questions arise anywhere in the process, please reach out to us at financialservices.support@utopiamusic.com.