When filling out your banking information in the TuneCore portal, if you encounter the issue in the image below, please try the following: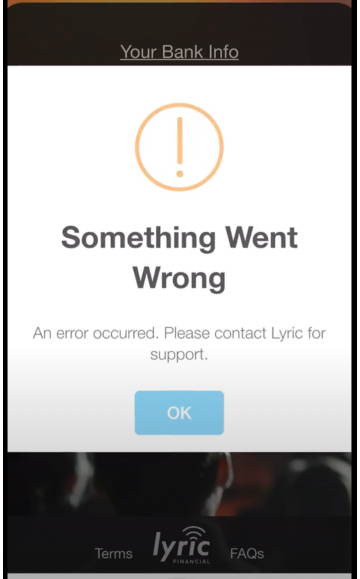 Different Browser
If you are unable to complete the advance request form, please attempt the process once again on a different Internet browser. In some cases, the cache or cookies of certain browsers may prevent the portal from functioning correctly.
Server Issues
In some cases, running into this error message is a sign that our servers are having momentary issues. If trying the process on a new browser does not work correctly, please allow 1-3 hours for any issues to be corrected, then attempt to submit the form again. If this still does not work, please reach out to us at financialservices.support@utopiamusic.com.